BMW E323 E92 for sale in Gaborone
Contact Nautocar Botswana
Attention! don\'t ever settle for a prepaid deal
Find Nautocar Botswana in Gaborone
General info

2.0L engine

petrol

Automatic

front-wheel

2009 year

89000 km
Security

Central lock

Immobilizer

Alarm

Audio/Video

Original player

MP3 player

Subwoofer

Radio

Extras

Navigation

Xenon lights

SunRoof

Complectation

ABS

Front light washer

Airbags

Electric windows

Power Steering

AirCon

Multifunctional steering wheel

EBD

ESP

SRS

Lights high-regulator

Climate Control

Cabin

Sport seats

Heated seats

Ergonomic seats

Blind on the rear window

Electronics

Electric mirrors

Distance sensor system

Digital clock

Cruise control

Outside temperature sensor

Hands free equipment

Electrically adjustable steering wheel

Electric seats
Mate

contact details

Name:Mate

Phone:76755829

Location:Gaborone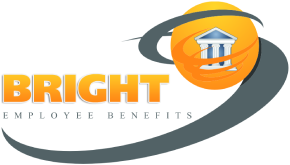 Get a loan to buy this car
Want to buy BMW E323 E92?
BMW E323 E92 for sale in Gaborone, Botswana. This car has been manufactured in 2009 by automobile plant and been used for 89000 km (last known mileage). is with 2.0 litres engine and gearbox. This second hand BMW E323 E92 sold by
Nautocar Botswana in Botswana
and you can look at it and buy this BMW E323 E92 model in Gaborone or request for delivery the vehicle to BotswanaSelling version has engine, interior and following options: ask for details. Wish you to enjoy your BMW E323 E92 driving after buying! Botswana Auto Portal - Car Trader. Gaborone.